---
PLS-CADD/Ultralite™
PLS-CADD/Ultralite is a streamlined version of PLS-CADD for quick modeling of a single span of conductor or wire. It develops a Sag-Tension report as well as Stringing Charts for a user definable range of span lengths and stringing temperatures.
Our goal in developing Ultralite was to provide the simplest possible application for modeling a span of wire in either a level or inclined state. Inputs are collected in a single dialog box and text plus graphical results update live as inputs are changed. The tightness of the wire can be input as Horizontal Tension, Catenary, Sag, or Slack. There is also an "AutoSag" option that pulls the wire up to the highest tension meeting user defined constraints (i.e. NESC, GO95, user defined, etc.)
Developed primarily for educational purposes for study of wire behavior of a single span under various temperature, wind, and ice scenarios, it provides traditional Sag-Tension tables and Stringing Charts based on Ruling Span theory. More advanced sag-tension methods and modeling functions better suited to modeling an entire line are available in our PLS-CADD software.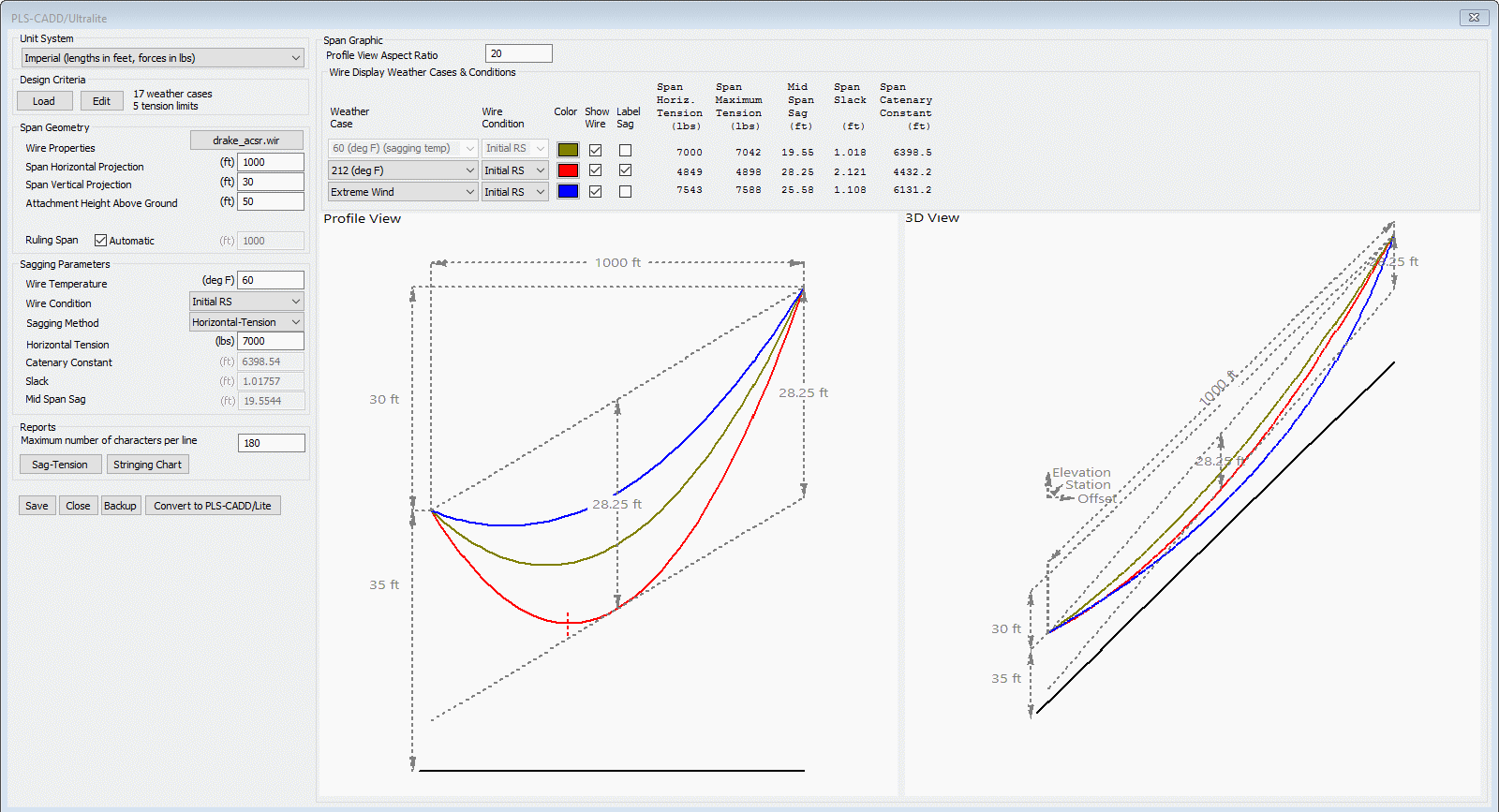 PLS-CADD/Ultralite input dialog.
---
A free, Internet licensed, version of PLS-CADD/Ultralite is available for download.
---
Sample Graphics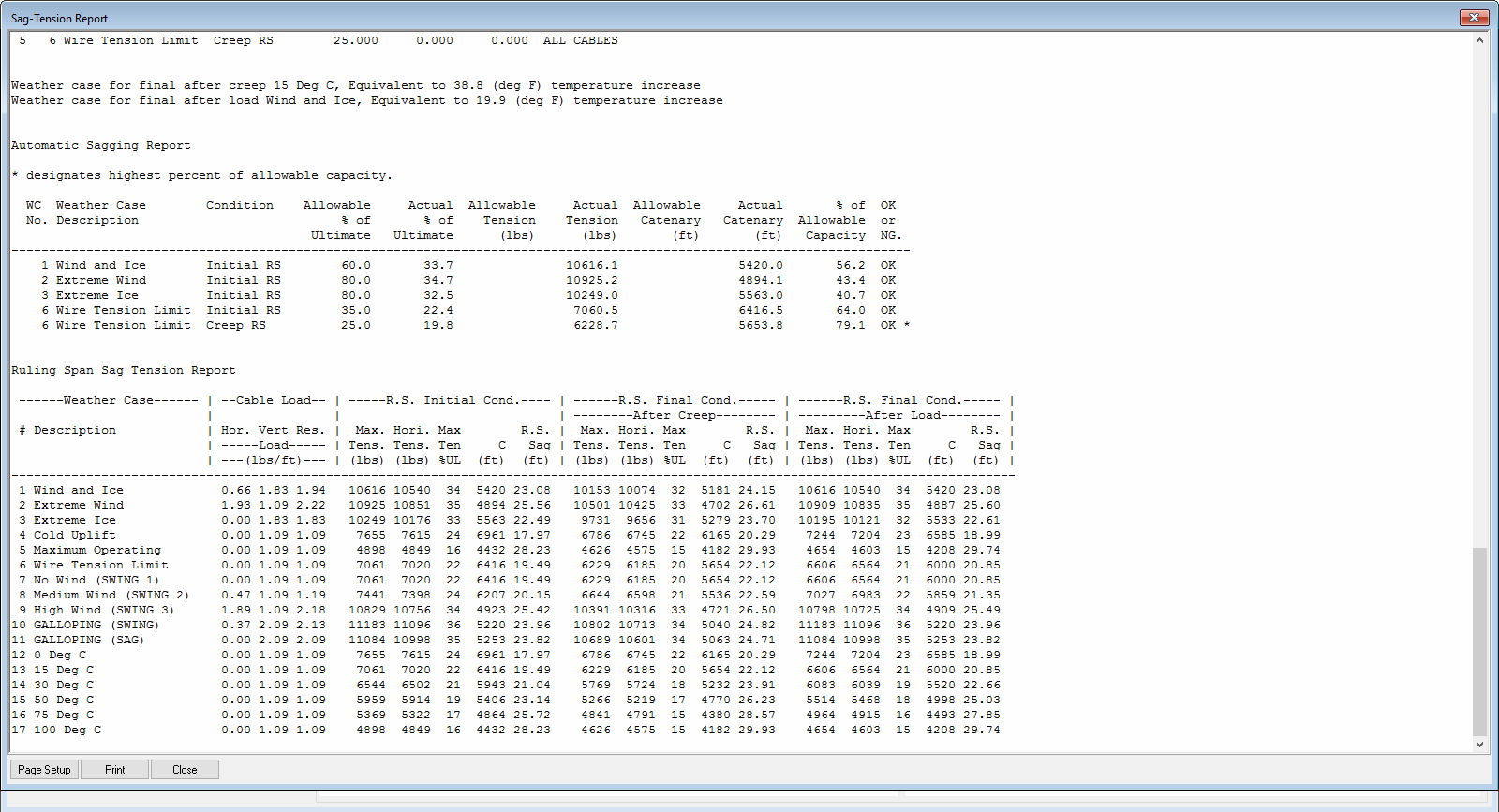 PLS-CADD/Ultralite generated Sag Tension report.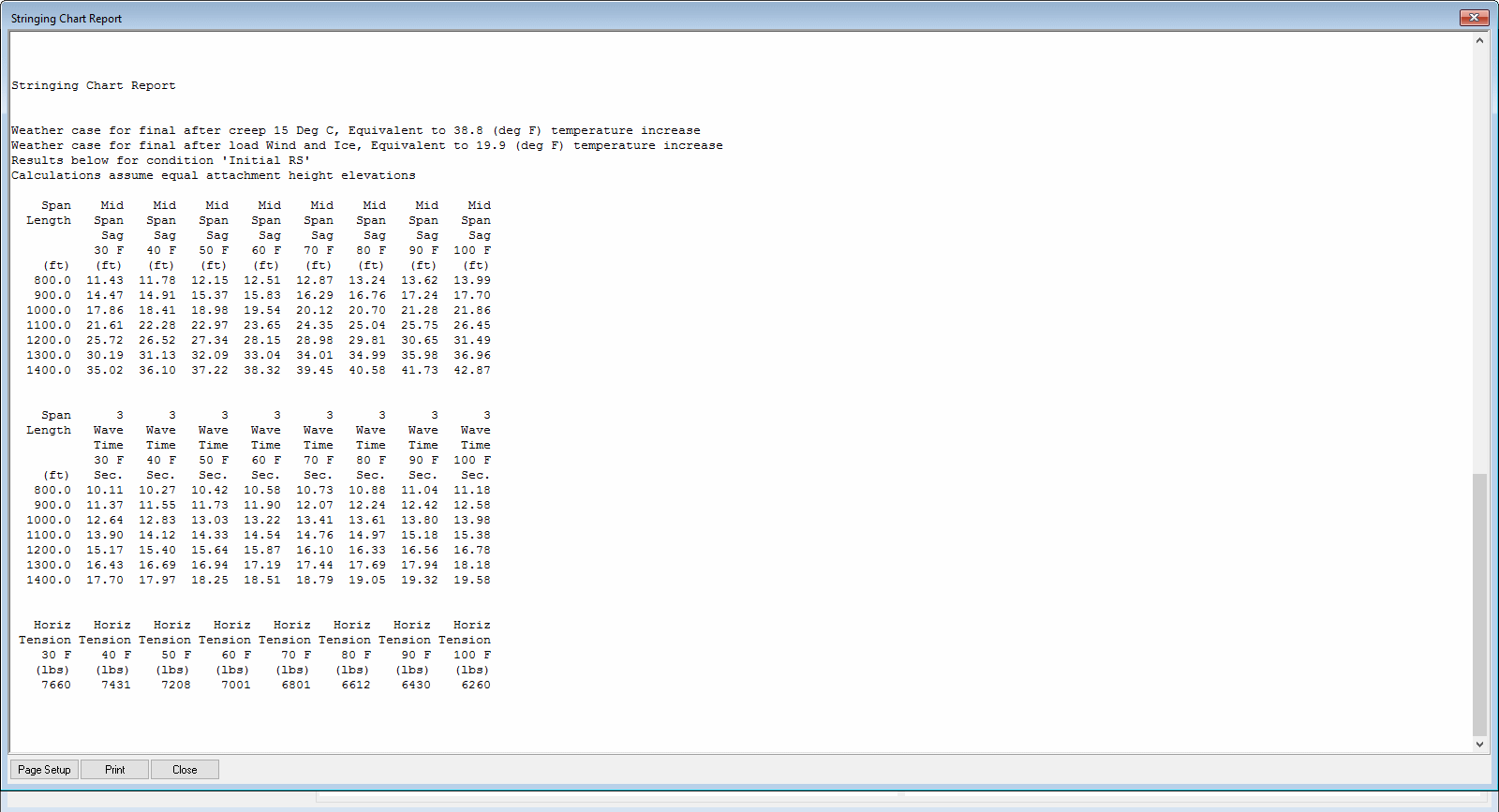 PLS-CADD/Ultralite generated Stringing Chart.
---
PLS-CADD/Ultralite Related Links
Videos:
Video: PLS-CADD/ULTRALITE introduction and walkthrough
Resources
An online library of conductor data ready to use in Ultralite format
An online library of NESC 2017, 2012, 2007, 2002 and 1997, GO 95, and generic PLS-CADD criteria
Technical Notes
Miscellaneous
---
© 2018 Power Line Systems All Rights Reserved. Privacy Policy