---
Desde enero 2003, la versión 6 de TOWER, PLS-POLE y PLS-CADD puede funcionar con una interface en español (utilizar "Help/Download alternate language" para selectionar español)."
To aid our international clients, we provide French and Spanish user interface files for PLS-CADD, PLS-POLE and TOWER. We ship a single executable throughout the world and allow you to switch between languages from within the program. This practice guarantees our international clients that they will always have the same up to date version that English speaking clients have. You will never have to wait a few months to get the latest features like you might have to with other software. We also have French manuals available which can be downloaded using the Help/Check For Updated Manual command. Please note that the translations are not yet complete and that some reports and tables may still be shown in English.
You can install the software in your language merely by selecting it in the "Preferred language" combobox during initial setup (see below). Alternately, you can at anytime download and use another language with the Help/Download Alternate Language command. You can also switch between languages by using the File/Preferences command to select a new schema file (a file with the ".sma" extension). Finally, the commands used to translate the software into Spanish and French are available in all versions so that you can yourself customize the software into any language represented with a single byte character set such as German, Italian, Russian, etc. For more information on this process please see the customization commands.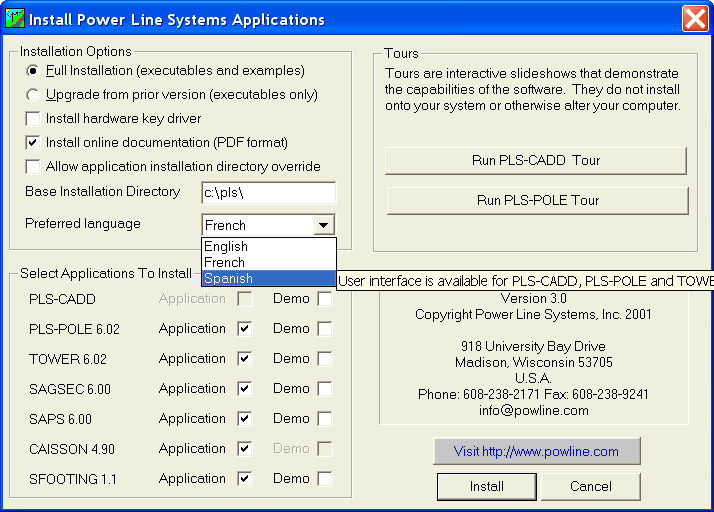 PLS-CADD File menu shown in English, French and Spanish as well as the Section/Modify dialog shown in Spanish.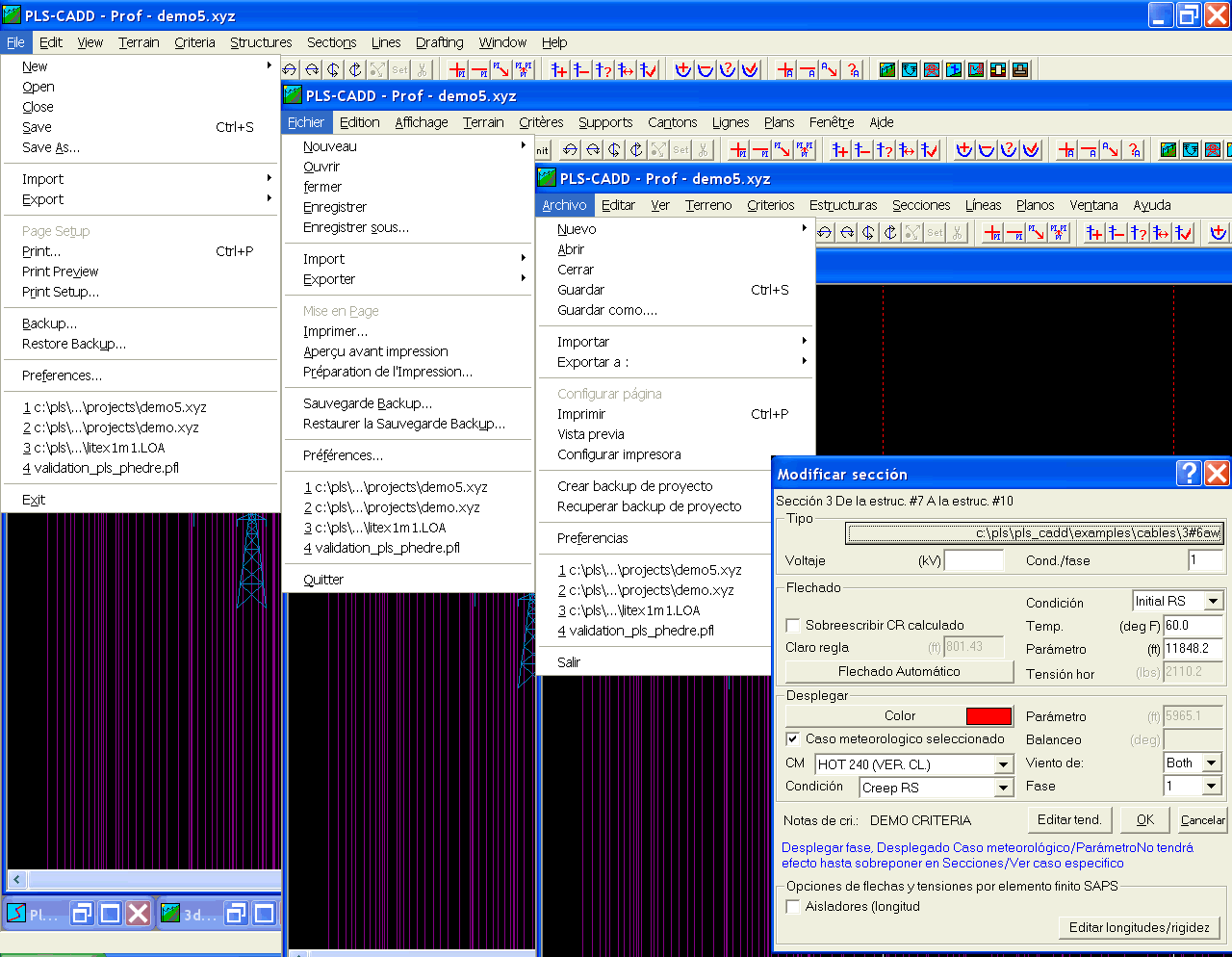 ---
© 2018 Power Line Systems All Rights Reserved. Privacy Policy