610 N. Whitney Way, Suite 160
Madison, WI 53705, U.S.A.
Phone: (608) 238-2171, Fax: (608) 238-9241
Email: info@powline.com
---
Thanks to all attendees, presenters and sponsors!
The 2007 User Group Meeting was a great success. We would like to thank San Diego Gas & Electric Company for being gracious hosts as well as the other sponsors: Composite Technology Corporation, InfraSource Dashiell, Nolte and Associates, Valmont-Newmark, and Electrical Consultants, Inc. Finally, we want to thank the more than 150 attendees for taking the time to attend. For the benefit of those who could not attend; handouts from selected presentations are available below:
We hope to see all of you next year!
Staff of Power Line Systems, Inc.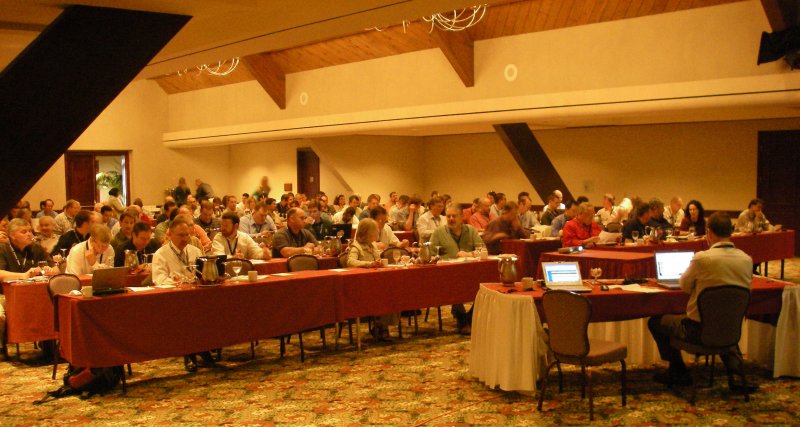 ---
Mark your calendars now for the 2007 PLS-CADD User Group Meeting in San Diego!
The User Group Meeting will be held one day earlier than originally planned due to limited hotel availability on the original dates. The meeting will now be on April 17-18 instead of April 18-19. We regret any inconvenience this change may cause.
San Diego Gas & Electric Company has kindly agreed to host the 2007 PLS-CADD User Group meeting on April 17th and 18th, 2007. The meeting will be held at the beautiful Catamaran Resort.
Bookmark this webpage and check back frequently for more information as it becomes available. If you have a PLS-CADD project or technique that you feel other PLS-CADD users would benefit from then please consider making a presentation. If you have particular topics that you would like to see covered or are interested in making a presentation then please contact Otto Lynch.
Some of the topics that will be covered at the meeting include:
The Ever Popular "What's New in PLS-CADD"
Working with LiDAR in PLS-CADD
Using PLS-CADD for Vegetation Management
Oblique Wind on Towers – The Inconvenient Truth
NESC 2007 and ASCE 74-07 Implications
Using PLS-CADD for Route Studies and Public Meetings
Optimization with PLS-CADD
Using PLS-CADD for Dynamic Stringing
Click here for a more detailed agenda
There is no charge for attending the User Group; however, you must register online if you plan on attending. We recommend you stay at the Catamaran Resort where the meeting will be held. Other than this link, neither Power Line Systems nor SDG&E can make arrangements for accommodations or travel. As of March 19th, the Catamaran Resort is completely booked. However, there are nine other hotels within two miles of the Catarman Resort.
We hope to see you in San Diego!
---
© 2007 Power Line Systems, Inc. All Rights Reserved.