610 N. Whitney Way, Suite 160
Madison, WI 53705, U.S.A.
Phone: (608) 238-2171, Fax: (608) 238-9241
Email: info@powline.com
---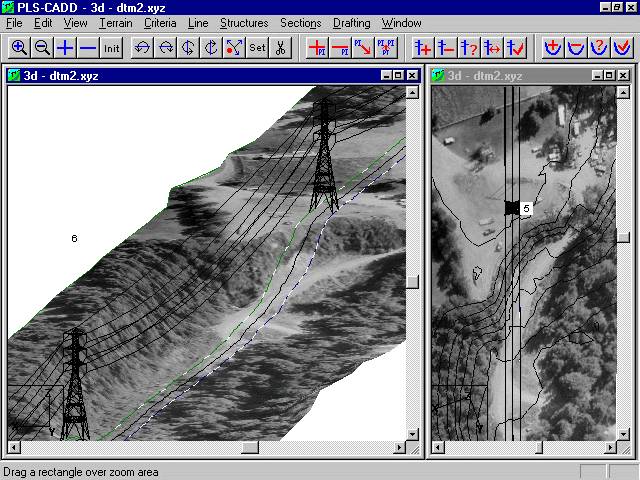 PLS-CADD Contour Lines and Draped Bitmap
The right pane of this image shows a top view of a line superposed over an aerial photo. The contour lines were generated from the digital terrain model and can be displayed at user selected intervals.
The left pane of the image shows an isometric view of the same section of line in the right pane. This image was created by "draping" the same photo shown in the left pane over a digital terrain model.
---
© 2007 Power Line Systems, Inc. All Rights Reserved.