610 N. Whitney Way, Suite 160
Madison, WI 53705, U.S.A.
Phone: (608) 238-2171, Fax: (608) 238-9241
Email: info@powline.com
---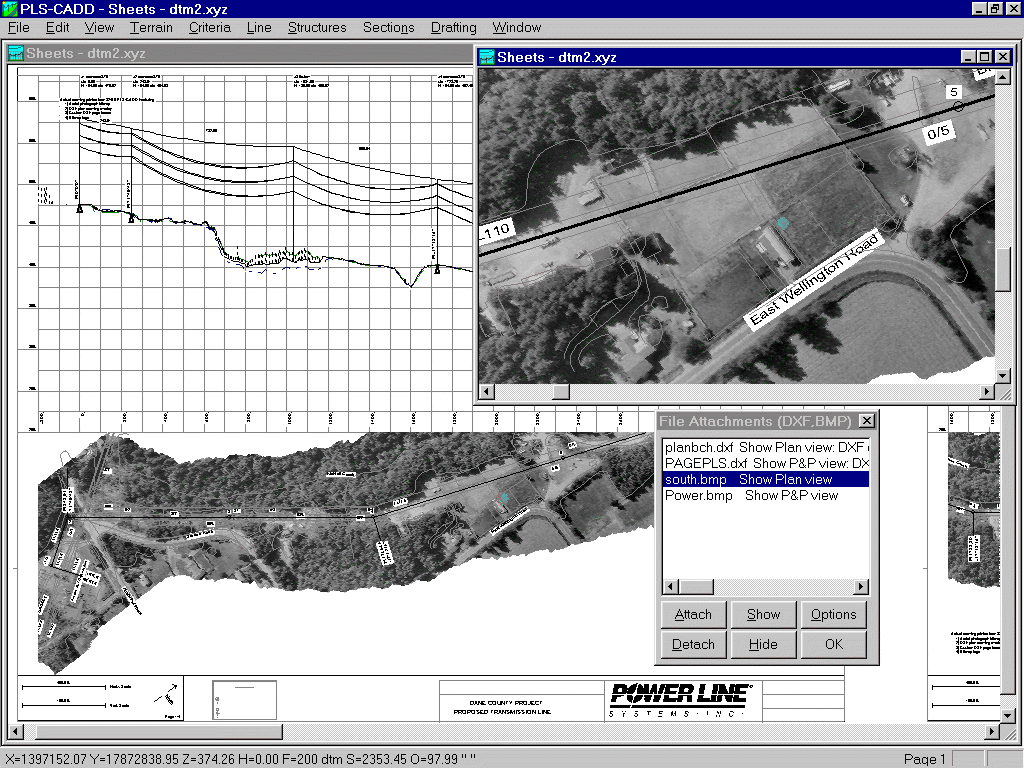 PLS-CADD Plan & Profile Sheet With Page Border, Plan Overlay, Logo and Aerial Photo
This image shows a PLS-CADD plan & profile sheet featuring the following attachments:
PLANBCH.DXF: A DXF plan view drawing containing the tree lines, edges of roads, road names...
PAGEPLS.DXF: A DXF drawing of the page border and title block to be included on each sheet.
SOUTH.BMP: The aerial photo bitmap.
POWER.BMP: The Power Line Systems, Inc. logo bitmap shown on each page.
---
© 2000 Power Line Systems, Inc. All Rights Reserved.